Alan Jones Associates
Strategic, Management and Project Consultants
Alan Jones Associates is a Scottish based strategic community development consultancy specialising in strategic reviews, community engagement, feasibility studies, options appraisals, business planning and securing project funding.
With 25 years experience of local government and higher education sport, leisure and education services, and 20 years consultancy experience, the company offer innovative and creative solutions to all types of community related projects.
Associates
The term "Associates" refers to the fact that Alan Jones does not work alone on many projects. Currently he engages a wide range of Associates who are experts in Heritage and Museums, Architecture, Tourism, Active Travel and Placemaking, as well as Community Consultation, Business Planning and Marketing.
Alan uses professional and technical Associates on an assignment by assignment basis. These include Architects, Quantity Surveyors, Civil, Building and Structural Engineers.
Project Lifecycle
Alan Jones Associates offer a range of services to clients across the four different stages of a project's lifecycle: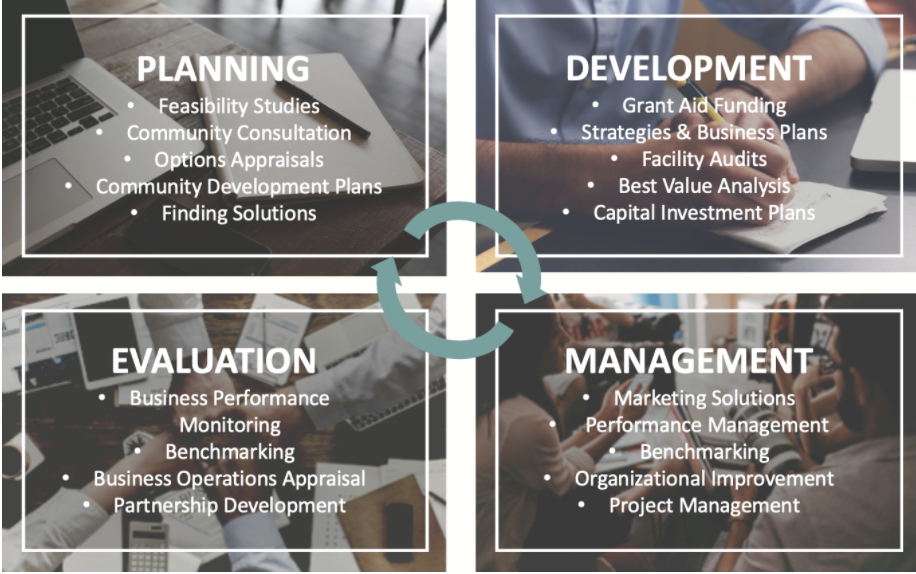 More Case Studies